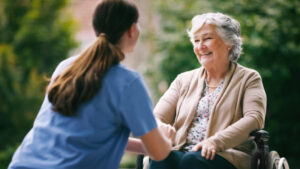 Protecting Yourself & Medicare from Fraud
Medicare fraud and medical identity theft can cost taxpayers
billions of dollars each year. Medical identity theft is when
someone steals or uses your personal information (like your
name, Social Security Number, or Medicare Number) to submit
fraudulent claims to Medicare and other health insurers without
your permission.
Protect yourself from Medicare fraud. Guard your Medicare card like it's a credit card. Remember:
Medicare will never contact you for your Medicare Number or other personal information unless you've given them permission in advance.
Medicare will never call you to sell you anything.
You may get calls from people promising you things if you give them a Medicare Number. Don't do it.
Medicare will never visit you at your home.
Medicare can't enroll you over the phone unless you called first.
We here at EasyMedicare4You.com certified and trustworthy individuals whom do Not sell Medicare but we do represent several carriers and only give you the options available to you and your specific needs. You contact us, we will meet with you to discuss the details of each option and put you with the coverage of YOUR choosing.
If you ever suspect there has been any breach of data such as personal information, please reach out and we will put you with a representative in your carrier to ensure the issue is resolved. Once you are apart of our family, you are always family. Members of Easy Medicare have been with our advisors for years and will regularly stay in touch to ensure you're getting the coverage you signed up for through our carriers.
#medicare #medicarefraud #medicareprotection