Changes Coming To Medicare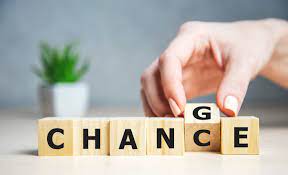 Changes Coming To Medicare
Original Medicare (Part A and Part B) premiums and deductibles are increasing in 2021.
Beneficiaries that don't qualify for a free Medicare Part A premium will pay $259 or $471 per month in 2021, depending on their employment history. This premium increased from $252 and $458 in 2020.
The Medicare Part A hospital deductible is now $1,484, a $76 price jump since 2020.
The Medicare Part B premium is $148.50 per month in 2021, an increase of $3.90 since 2020. The Part B deductible also increased by $5 to $203 in 2021.
Medicare Advantage premiums are expected to drop by 11% this year, while beneficiaries now have access to more plan choices than in previous years.
Deductible prices and out-of-pocket limits for some Medicare Supplement or Medigap plans have been adjusted this year.
Medicare Part D prescription drug premiums increased slightly from 2020. Beneficiaries now have access to plans that cover insulin for a $35 copay.
Medicare will cover COVID-19 testing, inpatient hospitalizations, vaccine administration, and other associated costs.
Original Medicare changes in 2021
The Centers for Medicare and Medicaid Services, or CMS, announced in November that it is increasing premium and deductible costs in the Original Medicare program. Here's a snapshot:
Medicare Part A premium
The premium for Medicare Part A (hospital insurance) is free for beneficiaries who have paid into Medicare through working at least 40 quarters of eligible employment. This population includes around 99% of beneficiaries. However, people aged 65 and older who have less than 40 quarters of qualified work history on record and people with certain disabilities will need to pay a monthly premium as follows in 2021:
People with at least 30 quarters of coverage will pay $259 per month, up from $252 in 2020.
People with less than 30 quarters of coverage or some individuals with disabilities will pay $471 per month this year, up from $458 in 2020.
Medicare Part B premium
Most Original Medicare beneficiaries pay a standard monthly premium rate for their Medicare Part B (medical insurance) benefits. This baseline applies to taxpayers with an annual income of $88,000 or less or joint-filing couples earning $176,000 or less. For this population, the standard Medicare Part B premium is $148.50 per month in 2021, up from $144.60 in 2020. Higher-earning beneficiaries pay more based on their income tax bracket.
Part A deductible and coinsurance
In 2021, Medicare Part A beneficiaries will pay an inpatient hospital deductible of $1,484 when they're admitted to the hospital, up from $1,408 last year. This amount covers the first 60 days of a Medicare-covered inpatient hospital stay, after which a patient will pay a daily coinsurance of $371 per day for days 61 to 90 and $742 per day for lifetime reserve days. Beneficiaries in skilled nursing facilities will pay $185.50 per day in coinsurance for days 21 to 100.
Part B deductible and coinsurance
This year, the annual Medicare Part B medical insurance deductible increased from $198 in 2020 to $203 in 2021. After meeting your deductible, you'll pay 20% coinsurance for the Medicare-approved cost of most doctor services, outpatient therapy, and durable medical equipment.
Medicare Advantage changes 2021
The cost of Medicare Advantage premiums and deductibles vary based on the plan a beneficiary chooses and the zip code in which they live. Overall, CMS expects that the average premium cost for 2021 Medicare Advantage plans will decline by 11% to $21, down from $23.63 on average in 2020. MA plan cost reductions have been a trend for the past few years, now down 34.2% from 2017. Some states may see average premiums decline by 50% or higher.
In addition to affordability, the availability of Medicare Advantage plans expanded nationwide this year. There are now 2,100 more MA plans in operation than in 2017, bringing the total amount of plans to 4,800 in 2021. On a municipal level, 47 plans per county are available in 2021, up from 39 in 2020. Rural counties now offer 2,900 MA plans in 2021, up from 2,450 in 2020.
According to the Kaiser Family Foundation, the average Medicare beneficiary has access to 33 Medicare Advantage plans in 2021, a historically high amount compared to the last 10 years. Twenty-seven of those MA plans include prescription drug coverage (also known as MA-PD plans).
MA enrollment is also expected to reach all-time high levels this year. CMS estimates that around 26.9 million people will enroll in Medicare Advantage plans this year, up from about 24 million in 2020.
Additionally, starting in 2021, beneficiaries with End-Stage Renal Disease can now enroll in a MA plan over traditional Original Medicare.
Medicare Part D
This year, average Medicare Part D prescription drug premiums increased slightly from an all-time low of $30 in 2020 to $30.50 in 2021.
Starting this year, beneficiaries who use insulin can choose from over 1,600 Medicare Advantage and Medicare Part D prescription drug plans that offer insulin coverage for a copay of $35 for a month-long supply, saving them $446 in out-of-pocket costs on average each year.
Yearly Medicare Part D prescription drug plan deductibles vary by plan and provider, and some policies don't charge a deductible at all. Still, no drug plan can charge more than $445 in 2021, up from $435 last year.
Information Sourced from Market Watch: Copyright © 2021 MarketWatch, Inc. All rights reserved.